Confronting genocide: The killing fields of Phnom Penh
Between 1975 and 1979 Cambodia suffered a genocide resulting in the deaths of an estimated 1.5 to 3 million people. Instigated by the Khmer Rouge – the followers of the Communist Party of Kampuchea – after their victory in the Cambodian civil war and led by politician, revolutionary and former novice Pol Pot, the resulting brutality left an indelible scar across the entire country.
The totalitarian dictatorship saw urban dwellers moved to the countryside to work on collective farms and forced labour projects. Attempts to enforce agricultural reform, based on total self-sufficiency, saw thousands dying due to disease and famine.
During the genocide, the regime targeted a vast cross-section of the population it deemed 'enemies'. Professionals, intellectuals, former government officials, monks, 'economic saboteurs' and ethnic minorities were all subjected to arrest, torture and eventual execution.
Systematic extermination
The most notorious of the execution centres was the former Chao Ponhea Yat High School, renamed Security Prison 21 (S-21). Known as Tuol Sleng and surrounded by an electrified fence, it housed up to 20,000 inmates between 1975-1979. Prisoners were tortured in converted classrooms.
Routine beatings, electric shocks, sleep deprivation and waterboarding were used to extract whatever confession of supposed treasonous activities the Khmer Rouge were looking for. Some of the more difficult inmates were even skinned alive. Medical experiments, without the aid of anaesthetics, were also employed.
As paranoia among the party members grew so did the purge. Many loyal activists and their entire families were brought to Tuol Sleng and charged with 'espionage' activities. There they suffered the same fates as the other prisoners.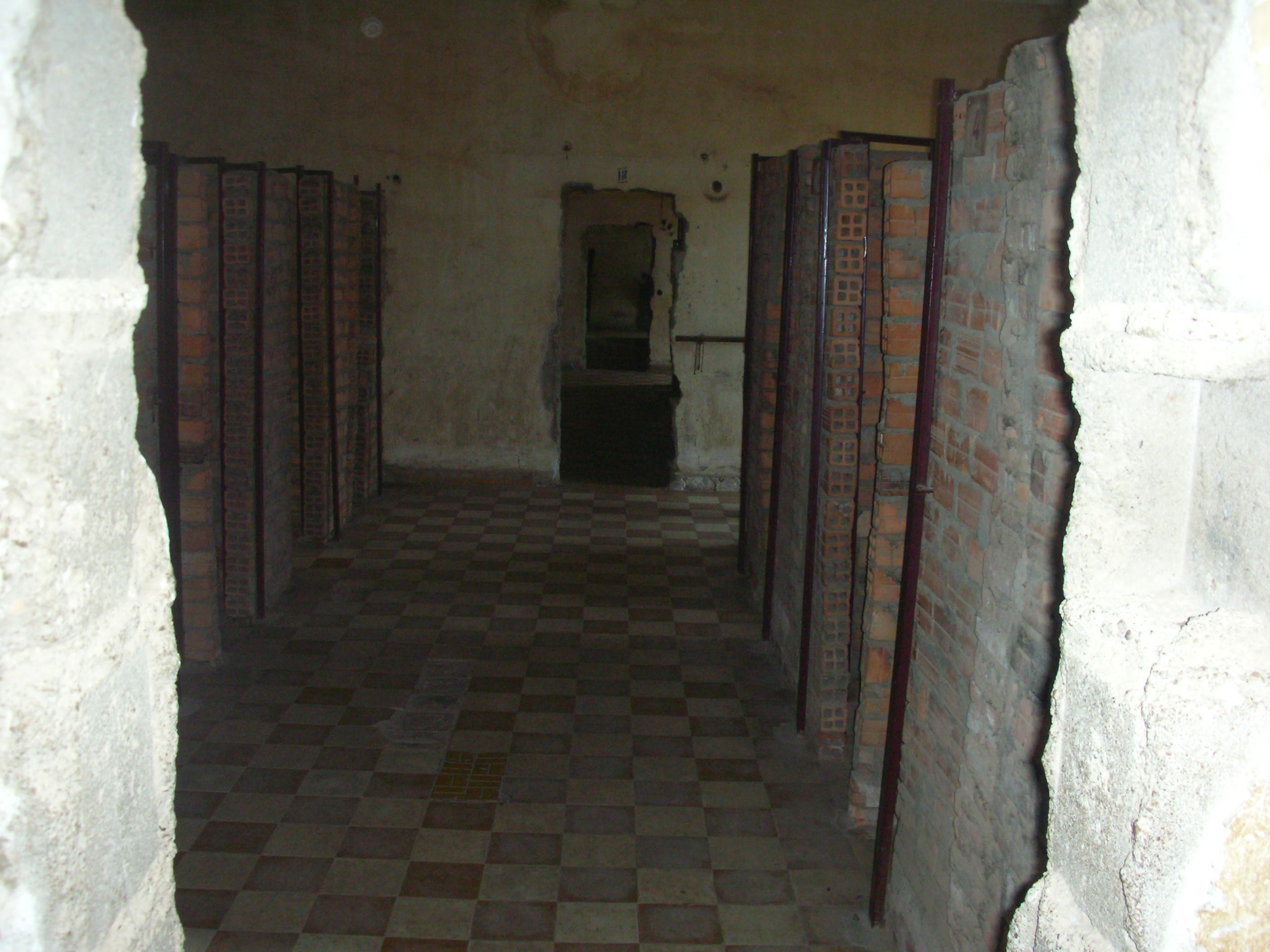 S-21 is an eerily quiet place, located down a nondescript road in Phnom Penh. Visitors will struggle to comprehend the sheer scale of the atrocities committed there. It is not uncommon to feel the life drain out of you as you see the cramped conditions and rudimentary torture device up close, a lone bird call breaking the spell as you stand among the wreckage of one of mankind's most heinous genocides.
Execution orchard
After interrogation, the inmates were transported to Choeung Ek extermination centre, a former orchard on the outskirts of Phnom Penh. It is the best-known of the Killing Fields sites where the Khmer Rouge executed over one million victims.
Mass graves were discovered there after the regime fell, with many of the dead being former political prisoners. Today the site is a serene yet somber place: forty-three of the 129 graves have been left untouched and it possible to see fragments of bones and clothes among the disinterred pits, while the Memorial Stupa houses more than 8,000 skulls behind clear glass panels. Many have been shattered or bear the entry and exit wounds of bullet executions.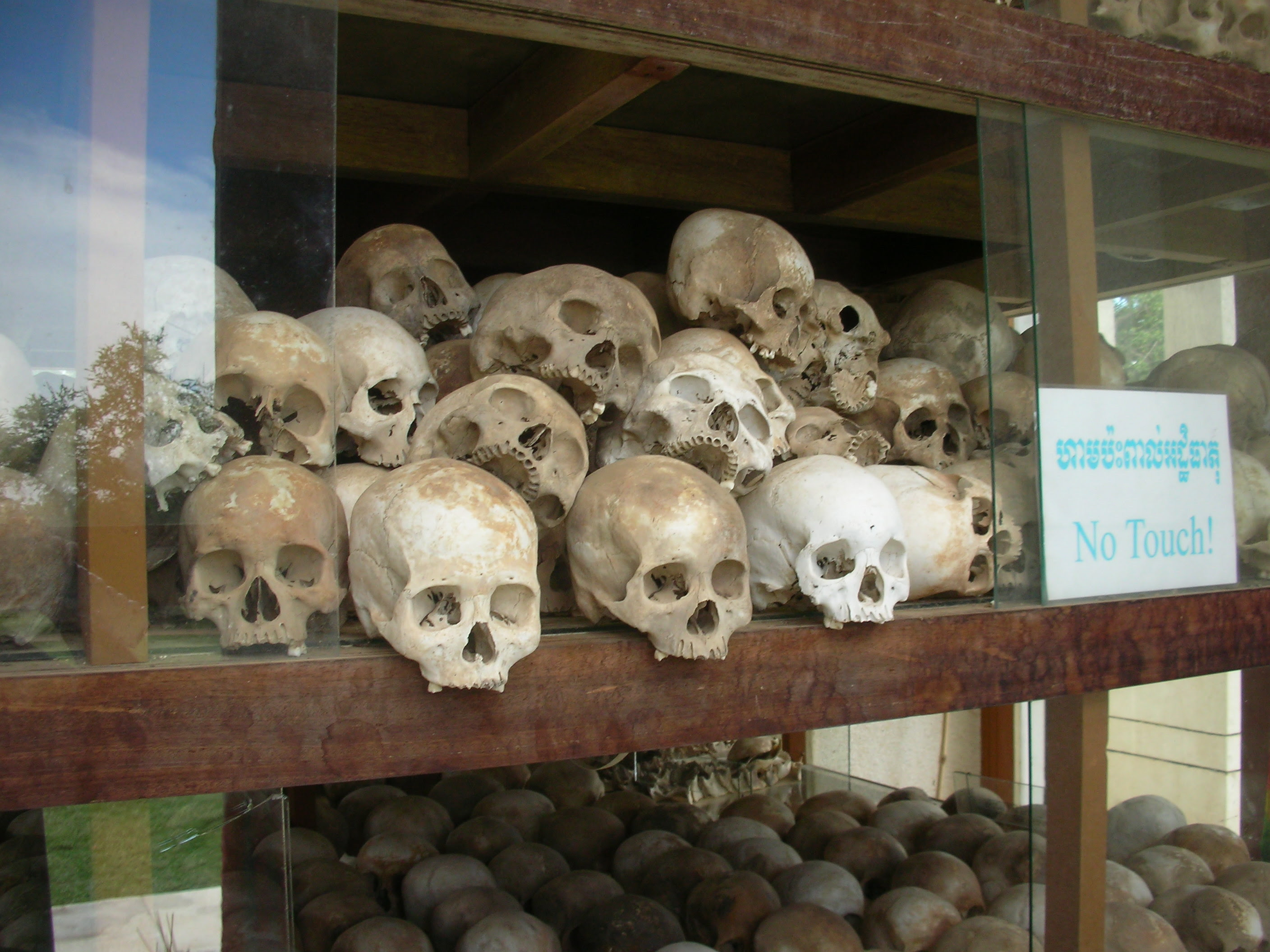 A tour around both areas is a sobering experience. For those far removed from what happened – 'Pol Pot' or 'Khmer Rouge' being only names you're familiar with but don't know why – it is surreal to be confronted with such a massive and traumatic period within living memory. The human cost of the purge is unimaginable, as is the loss, and both sites stand testament to man's inhumanity to man.
Things to know:
Neither site is for the squeamish.
Tuol Sleng Genocide Museum (S-21 Prison): Located at Street 113, Boeng Keng Kang 3, Chamkar Morn. Admission is $3. Call +855 23 300-698. Opening hours are daily from 7.00am to 5.30pm.
The Killing Fields of Choeung Ek: Located about 40 minutes south of Phnom Penh, tuk tuk should cost around $10 including stopping at Tuol Sleng. Admission is $6 including audio tour, $3 without. Opening hours are daily from 7.30am to 5.30pm.
Keep in touch with Eye In The Middle